Indigenous Mountain People Database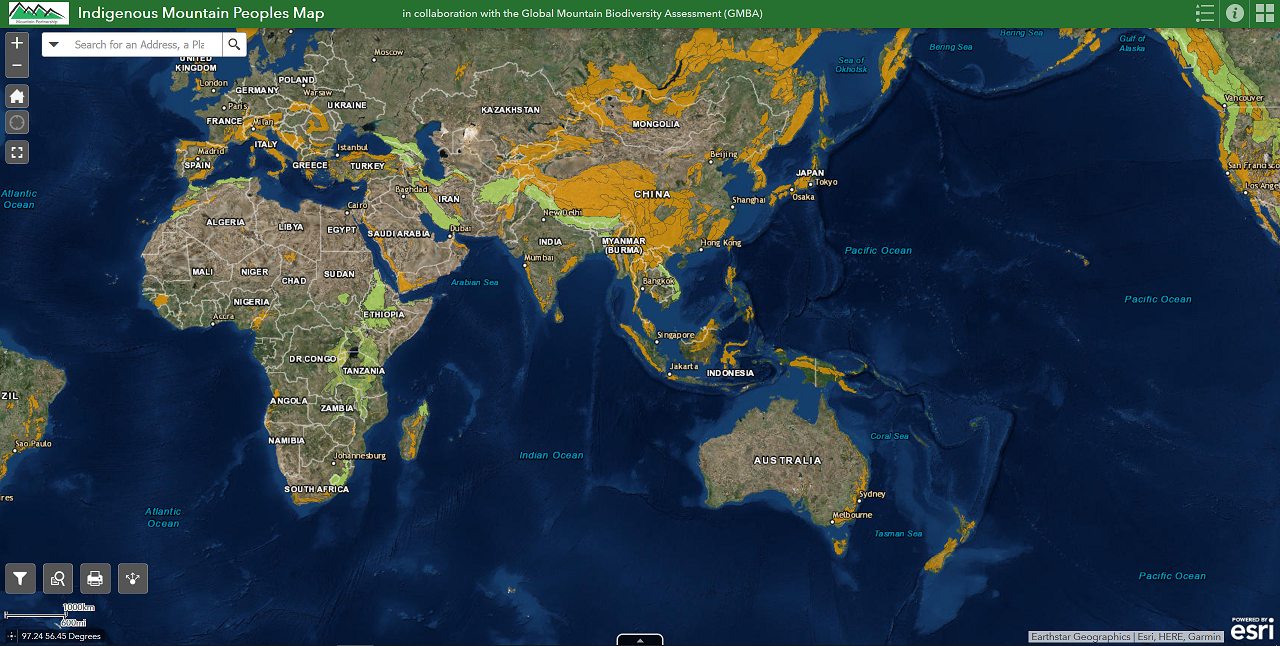 The Indigenous Mountain Peoples Map is a project developed by the Mountain Partnership in collaboration with GMBA. This interactive map aims at raising awareness on indigenous mountain peoples by offering a visual representation of where they live and additional information pertaining to their demographics and livelihoods. The mountain ranges map is a modified version of the GMBA mountain inventory.

Since this map is incomplete, it is meant to be used as a baseline for future research and will be updated with more information concerning mountain ranges and indigenous mountain peoples over time.

If you wish to contribute to the development of this project, please share any information you have on indigenous mountain communities with the Mountain Partnership. More information concerning this project, is available online.
Access the online tool!